The Digital Strength Course
Learn to digitally audit and grow any company. Build digital confidence and stand out in job applications, interviews and the workplace. Rated 9.8 / 10.
Practical Digital Skills Proven to Supercharge Your Career
The Digital Strength Course course helps you turn theory into action.
Learn a proven, multi-step methodology and master a set of valuable tools and tricks to help you digitally audit any company and stand out from the crowd.
Tuition from an Ex-Googler

Get your hands on insider tips and tricks from ex-Googler, Frederic Kalinke. The Digital Strength Course builds on years of hands-on experience to deliver hyper-focused lessons and highly-relevant content.

Apply Your Learning

We've designed the course to provide students with the exact tools they need to thrive in competitive job applications, intense interviews and demanding on-the-job environments. Fuel your theoretical knowledge with actionable models, tools and tips to diagnose and improve any company's digital fortunes.

Find Your Edge

Set yourself apart from the competition with a highly-practical skill set and a genuine understanding of how businesses can build digital strength. Generate incredible insights, ideas and questions which will blow your interviewers or colleagues away.

Access Exclusive Career Tools

The Digital Strength Course is supported by unique tools like our Interview Coach and our CV/Covering Letter graders to ensure maximum impact.

Share, Listen & Grow

Connect with a supportive community of highly-motivated and smart individuals to share your experience, offer creative ideas and exchange best practices. We believe in the power of community to open new doors and discover exciting opportunities.

Active Learning

The classroom doesn't need to feel static or overly theoretical. Test your new skills with practical exercises and build familiarity with powerful digital tools to become indispensable to any company.
Get Digital Fast
Digital is the language of modern business.
The Digital Strength Course provides an intensive deep dive into the digital world to help you thrive in fast-paced environments.
Learn how to speak like a digital native to boost employability and maximise your impact in the world's hottest companies.
Review, Not Just Resume.
To land a dream job and thrive, it's not enough to send a resume.
You need to show you care. Demonstrating preparation, knowledge, creativity and a unique point of view is critical to set you apart from other applicants.
100% of students say they would feel more confident in an interview or 'on the job' after completing the course.
Find Your Winning Edge
"Courses strengthening core digital skills are missing from the curriculums of even the best MBA programs. Exactimo's online Digital Strength course is the perfect program to help you cover that gap through its well-organized, informative and relevant content. Highly recommended."

"The Digital Strength Course does what it says on the tin. I now have a robust set of in-demand skills that I didn't have before. I learnt more than I would learn in a few weeks at university."

"I found this course goes into more depth than I ever learned at business school. The content was explained in a way that made so much sense — showing how theories work in a real-life context. The depth of knowledge I gained through this course is amazing."

"The Digital Strength course is full of concepts and tools to analyze and improve the Digital Strength of a company in relation to its competitors. I had to pause the videos constantly to take notes because of all the vast and insightful information it has. Finally, the employability bonus section at the end had also amazing advice! I would highly recommend the course to everyone even if you don't aim to work in Digital or Tech!"
Become indispensable for just £129.
Exactimo works with some of the best universities and business schools in the world to help ambitious individuals stand out from the crowd.
The Digital Strength Course was born out of the need to help people get up to speed quickly and land dream jobs. Our carefully-designed framework will help you knock the socks off colleagues and interviewers.
Strength in Numbers
Knowledge shared is knowledge squared.
The Growth Community is a private LinkedIn group that helps our students reach their goals in the shortest possible time.
Exactimo is proud to connect ambitious and forward-thinking individuals through a safe and supportive online community. Members can exchange resources, practice interviews, discover exciting job opportunities, and ask questions to build digital confidence.
Get exclusive access to The Growth Community when you sign-up to the course.
FAQ
Is The Digital Strength Course only relevant for people looking for a job in the tech world?

No. At Exactimo, we believe digital disruption has touched all businesses. Exactimo graduates have gone on to thrive in all industries and disciplines — some have even started their own businesses.

How do I fit this into a busy university or business school schedule?

The Digital Strength Course is delivered through an online portal that allows you to learn at your own pace. Take your time and enjoy the flexibility of on-demand learning to balance your workload.
Our Students Really Love Exactimo's Digital Training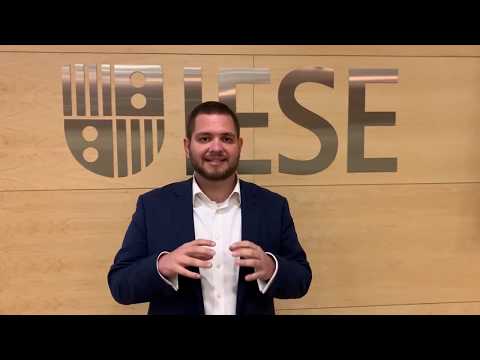 Feel the Love
Many of our students have described Exactimo as "the best thing I've been to in business school".
Ready to become indispensable?